Our PEOPLE
Supporting TripleA members.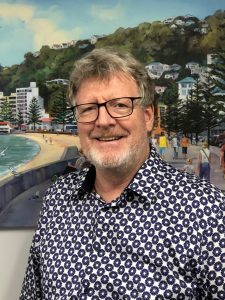 Chris MacKay
Chair
Chris MacKay is the Managing Director of Chris MacKay Financial Planning Ltd (CMFP) trading as MacKay Financial Advice and Solutions (MFAS). He graduated with a BCA in 1976 with a major in Tax, Trusts and Estate Planning at Victoria University, Wellington. He signed a letter of appointment with National Mutual in 1976 and has had over 40 years' experience in financial planning and advice.
Chris completed the Certificate in Life Assurance in 1979 and the NZ Diploma in Life Assurance in 1980. Subsequently, he qualified by examination to be a Member of the NZ Institute of Chartered Insurance and Investment Advisers and is entitled to use the distinctive title and designation CLU (Chartered Life Underwriter), the pinnacle of professional attainment for insurance advisers around the world.
In 1992 he was admitted as a Member of the Register of Investment Advisers and Financial Planners. In 1997 Chris became an inaugural CFP (Certified Financial Planner) practitioner, the leading designation for an investment adviser.
He was the first New Zealander to hold both the CFP and CLU designations. Under the old regulatory regime, he had qualified in 2011 as an Authorised Financial Adviser.
Chris holds the National Certificate in Financial Services – endorsed in Investment advice, Insurance advice and Residential Mortgage Lending advice.
He is a Fellow of Financial Advice New Zealand and has been a member of this new organisation or its predecessors since 1977.
He is a Qualifying and Life Member of the international Million Dollar Round Table (MDRT) since 1980, and an MDRT Top of the Table and Court of the Table member on a number of occasions. Chris is also a past president of the National Mutual Agents Society, the predecessor of the Triple A Advisors Association.
As one of the country's most experienced Financial Advisers, Chris has spoken to or debated for industry groups, seminars, service clubs and the media in N.Z., Australia, U.K, Canada, Europe and the USA.
He is a former Hutt City Councillor, served 10 years as a Trustee for the Te Omanga Hospice Foundation and was a Rotarian for over 20 years. He was appointed a Justice of the Peace for New Zealand in 1992. He is married to Kathryn, has three adult children, several grandchildren and has lived in Woburn, Lower Hutt all his life.
Click here to send Chris an email or phone, 64 4 570 2233.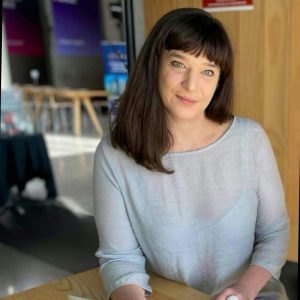 Britta Hollmann
Client Relationship and Administration Manager
Britta has over 15 years' experience across regional management, business development and senior level customer relationship management roles.  Sectors and industries include digital marketing, real estate, insurance and charity/community development.
Britta is responsible for the day to day operations of the Triple A as well as being the first point of contact for our members.
Outside of the Triple A she is the Regional Manager for the Venus Network in the Wellington region and is very involved in her Rotary club, currently as their President and Chair of their board.
Click here to send Britta an email.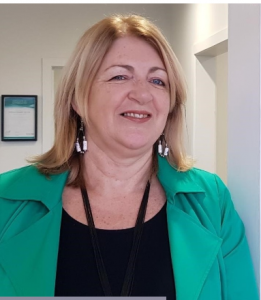 Theresa Hatton
Deputy Chair
Theresa began her career in the Financial Industry straight from school where she developed an extensive knowledge over a 20-year period. Her career included management, learning and development roles, training financial advisers.
In 2002, Theresa decided to use the knowledge and training she had received and became a financial adviser herself and has never looked back.
Specialising in Insurance, KiwiSaver and Investments and based in Milford, Auckland.
Theresa has been a previous Triple A Board member and then shared the PI Trustee role for a number of years.
Click here to send Theresa an email or phone, 027 444 4038.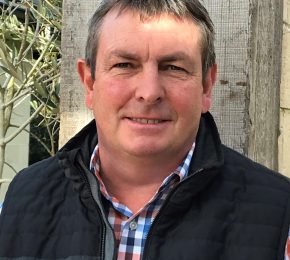 Frank Wood
Director
Frank Wood has many years of industry experience behind him, and with that comes the knowledge a great deal of New Zealanders insurance plans are not cost effective.
Frank concentrates on his clients having ownership of their life cover and believes level to 80 premium insurance is the sensible option.
Having started with FAL Life in the 1989 and achieving New Agent of the Year, which he also received in 1990 working for National Mutual and in 1995 he received Southland LUA.
In 1998 Frank qualified for the Million Dollar Round Table (MDRT) recognising him as the top 5 per cent of insurance agents across the globe. In 2009 he achieved Life Membership and Court of the Table for MDRT and in June 2011 was appointed flag bearer for New Zealand at their annual meeting in Atlanta Georgia.
A good portion of his business is based around renewals as he offers his clients as effective long-term policy.
Click here to send Frank an email or phone, 021 733 112.
Warren Borlase
Director
Self-employed financial advisor since 1986, always striving to improve the quality of service provided to clients while keeping ahead of public demand for improving standards of practice.
Warren pursues an active program of continuing education. Graduate Diploma in Business Studies in Personal Financial Planning from Massey University. Warren completed his Chartered Life Underwriter qualification in 2006.
Qualifying & Life Member Million Dollar Round Table since 1988.
Warren is a member a current of Financial Advice New Zealand and the Triple A and has been since 1986.
Click here to send Warren an email or phone, 03 548 2339.